Sydney, 11 August, 2014 — Today, Nexon, a leading Australian IT managed communications solutions provider for medium to large enterprises and public sector organisations, proudly announced it has been named as a finalist for the 2014 Australian Reseller News (ARN) ICT Industry Awards in the categories of Best Telecommunications Reseller and Best Telecommunications Initiative.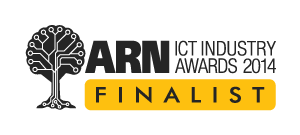 The Best Telecommunications Reseller Award acknowledges the reseller, who has successfully integrated telecommunications as part of their customer solution; whilst, the Best Telecommunications Initiative Award, recognises the best technology, product or business-based initiative introduced by any telecommunications-related company over the past 12 months.
"We are very proud of being named as a finalist for two of the four awards under the ARN's Telecommunications category. This is further acknowledgement of our hard work and dedication over the past 12 years, to provide our customers and the channel, telecommunications solutions that fulfil critical market needs. In the past 18 months we have invested heavily in our hosted UC solutions and this recognition, in conjunction with the wide demand for our hosted solutions in the Australian market, reinforces our commitment to provide enterprise grade cloud based solutions.", said Barry Assaf, Director and Founder, Nexon.
About Nexon
Established in 2000, Nexon is a privately owned Australian company with a proven record of accomplishment in delivering innovative business technology services.
With offices in Sydney, Melbourne and Brisbane supporting clients throughout Australia and the Asia-Pacific region, the Nexon team consists of more than 150 highly skilled management and IT professionals.
Nexon delivers a range of flexible and dynamic IT services to a variety of private, public and not-for-profit organisations, including Voice & Communications, High Performance Networks, Infrastructure, Business Continuity, Security, Cloud solutions and Professional Services.
For additional information:
David Russell, Business lead – Unified Communications, Nexon
T. +61 2 9230 7980
E: David.Russell@nexon.com.au
Product or service names mentioned herein may be the trademarks of their respective owners.