What does Nexon's ERP solution provide?
So, what can you expect from Nexon's ERP offering? Well, you already have some insight into the way we work, and our commitment to achieving the best for our customers, but let's take a look at the specifics:
Cloud-based ERP solutions to achieve full reliability and flexibility to be able to work anywhere, anytime and on any device.
Integration with existing systems, allowing you to enjoy the right IT environment for your organisation
Full access to all of the benefits offered by Microsoft Dynamics 365 Business Central platform
Seamless migration from on-prem to cloud-based solutions
A suite of additional applications and technology, including Microsoft Dynamics 365, SharePoint, Microsoft Teams and Skype for Business
Solutions that are custom-developed to meet the needs of your business
The same managed services and support that Nexon customers expect every time they choose our service
As you can see, the core of our solution is to provide powerful advantages to customers by leveraging the very latest in technology. However, we also recognise the myriad business structures operated by our customers , and this is why we go out of our way to provide tailored solutions aimed at meeting the diverse needs of today's business owners.
What are the key benefits for your business?
You've taken a look under the hood, and you've seen the different features that our solution can provide. However, you still need to understand what exactly this means for your organisation – quite literally, what can you expect to gain when you choose Nexon as your Cloud-based ERP provider?
Learn more about these key advantages below;
Enhanced capability and security thanks to Cloud technology, and all the peace of mind that comes with it.
Minimised downtime for your business — both in the long term, due to the "always on" focus of the Cloud, and in the short term, thanks to integrated legacy applications and efficient migration
Stress-free, friction-less ongoing operation of your ERP solution, with managed services that leave you and your team free to focus on what you do best
Ongoing compliance and efficacy — applications and software solutions are updated and managed to meet the latest standards and challenges in your field, and to ensure continued advantages for you and your business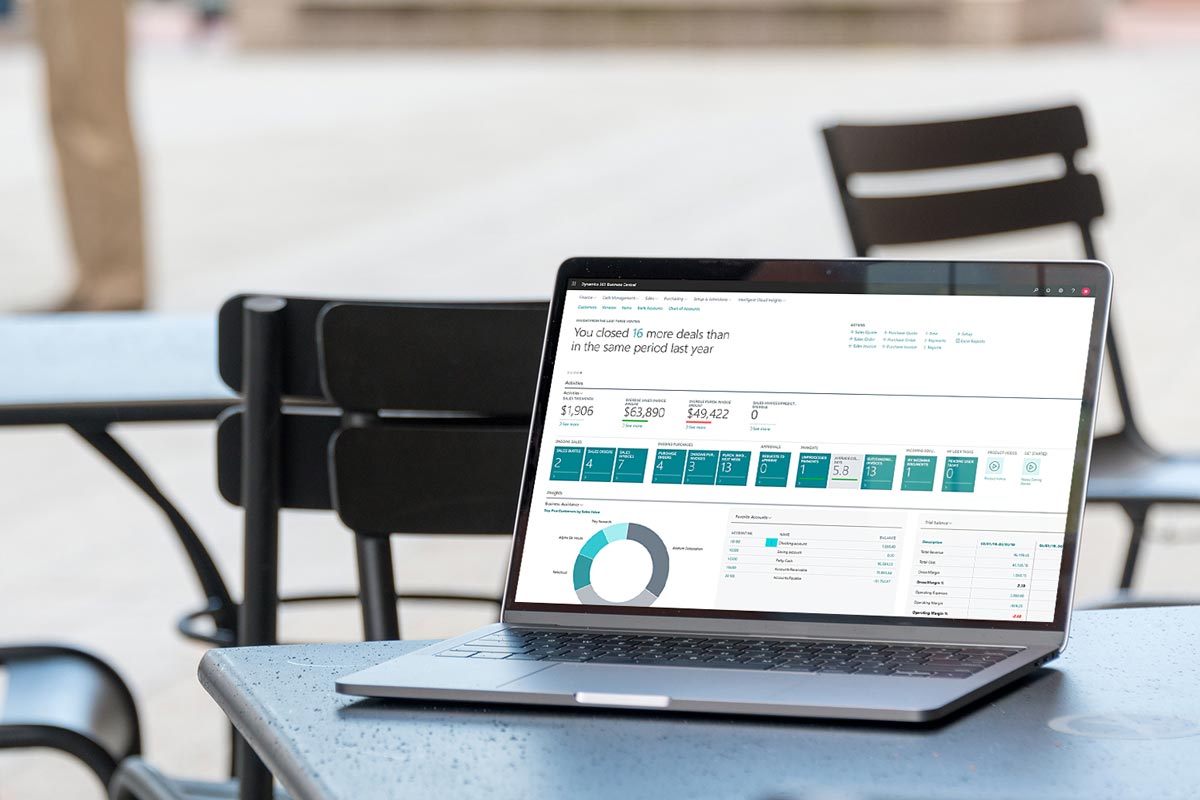 As always, we have designed our solution with you in mind. This is also reflected in the tech partners we opt to work with. Partnering with Microsoft has enabled us to leverage the very best of Dynamics 365 Business Central platform; something which is going to benefit your organisation every step of the way.
Where does ERP fit into Nexon's Business Solutions?
ERP solutions are designed to unify your business processes and applications in order to optimise your usage of resources, and better position your business for cost savings, efficient product and service deployment, and increased market share. This is achieved through the strategic use of key applications and software pieces, as well as considered approaches to automation and other critical concepts.
In this context, ERP solutions are the perfect fit for what we are trying to achieve for our clients' customers .
To discover more about what migration to a Cloud-based ERP solution means for your business, or to get started today, get in touch with our team or find out more about our Enterprise Resource Planning solution.