SYDNEY, AUSTRALIA – 2 August 2017 – After the recent attainment of ISO/IEC 27001:2013 certification, Nexon Asia Pacific (Nexon) has also received the certification of ISO 9001:2015 for maintaining a quality management system that is required for planning and execution in Nexon's core business area.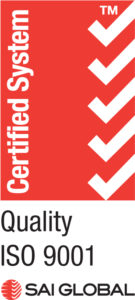 As an Australian managed service provider delivering dynamic and secure I.T. services to organisations in the government, commercial and not-for-profit sectors across the
country, Nexon recognises the importance and remains committed to put clients at the centre and making sure that every action and process starts with clients.
The ISO 9001:2015 framework requires that Nexon continues to commit itself for consistent performance, reliable service and long-term continuous improvement. By putting in place this quality management framework in the business, Nexon assures clients with its commitment about doing its best for clients.
The ISO 9001:2015 standard specifies the requirements for a quality management system where organisations demonstrate their ability to consistently provide goods and services that meet the needs of customers, enhance their customer satisfaction and also aligning to the applicable regulatory requirements through effective application systems.
About Nexon Asia Pacific
Nexon Asia Pacific (Nexon), an Australian cloud and managed service provider, has been providing dynamic I.T. solutions to clients throughout Australia and Asia-Pacific region across commercial, government agencies and not-for-profit organisations since 2000. Nexon supports clients with its group of highly skilled professionals spread across Sydney, Melbourne, Canberra and Brisbane in Australia and also a wide array of solutions offering including cloud services, unified communications, managed security, business continuity, network infrastructure and business applications. Nexon has also won numerous awards over the years for its development of innovative cloud and unified communications solutions. For more information about Nexon, visit www.nexon.com.au.