Last night marked a memorable occasion as we were honoured to be awarded SentinelOne's ANZ Partner of the year award. This recognition not only reflects our dedication to excellence but also signifies the strength of our partnership in addressing the ever-evolving threat landscape. Our journey with SentinelOne has been a testament to the power of teamwork, cutting-edge technology, and a shared commitment to securing our clients' digital future.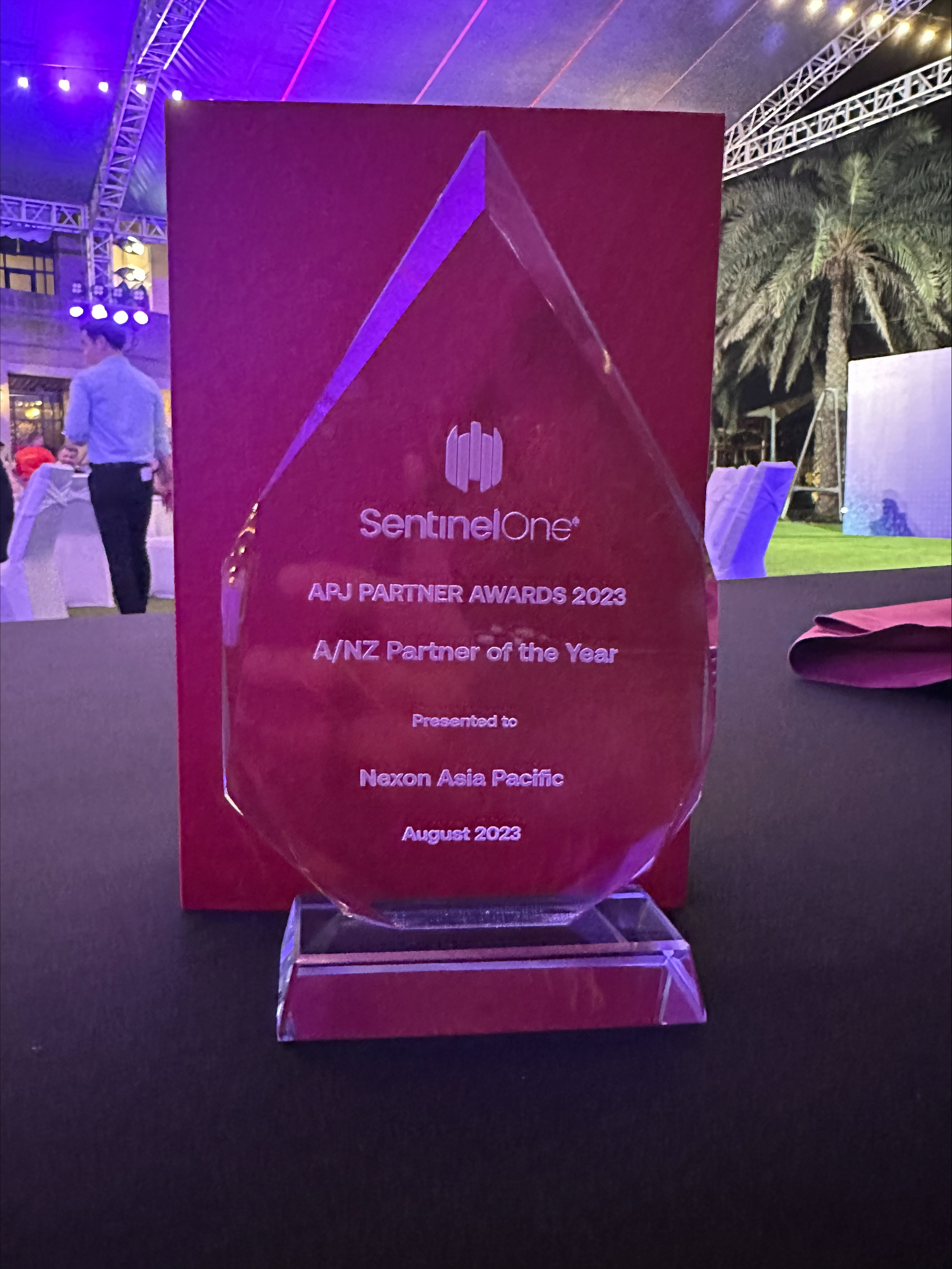 At the heart of any successful partnership lies the people who drive it forward. Our collaboration with SentinelOne is no different. From the beginning, our teams shared a common vision – to provide our clients with robust cybersecurity solutions that not only respond to current threats but also anticipate future challenges.
We have been fortunate to work with professionals who are not only experts in their respective fields but are also dedicated to going above and beyond to meet our clients' needs.
"We love working with SentinelOne. The technology they bring drives cybersecurity excellence for our combined clients and our partnership is underpinned by a strong cultural alignment," said Michael Woods, General Manager of Advisory and Innovation.
In an era where cyber threats continue to grow in sophistication and scale, providing our clients with a robust and integrated security solution is non-negotiable. This is where SentinelOne, along with our ecosystem of security partners comes into play.
Congratulations to all the finalists and winners who have showcased outstanding dedication and innovation in the pursuit of cybersecurity excellence.