Nexon delivers cutting-edge, boundary-pushing interconnected solutions that enable your dynamic business to run more efficiently, create better user experiences, and explore bigger and better opportunities
Learn more about our solutions for the dynamic business.
---
In addition to our industry experience and technical expertise, we place great emphasis on forging genuine, long-term partnerships with our clients.
By gaining an in-depth understanding of your business objectives, we become your trusted technology partner, providing the agility, flexibility and scalability you need to grow and prosper in today's highly competitive business environment.
---
We partner with world-class technology vendors
---
Multi-awarded, certified solutions provider
---
The awards accorded to us is a testament of confidence on Nexon from both clients and our peers in the industry.
It does not only acknowledge a vote of confidence, but also the capabilities, effort, struggle but the continuous pursuance of excellence and innovation.
Alcatel-Lucent Enterprise Accredited Business Partner 2020
Alcatel Lucent Enterprise Best Vertical Partner 2019
NetApp Partner Awards Australia and New Zealand – 2019 Cloud Provider of the Year
NetApp Partner Awards Australia and New Zealand – 2019 Data Visionary of the Year
Alcatel-Lucent Enterprise APAC Award – 2016 Best Partner of the Year (Cloud)
Optus Wholesale - 2016 Innovating for Excellence Award
NetApp Insight - 2016 Tech Team Award
Veeam ProPartner of the Year – 2015 Australian Cloud and Service Provider of the Year
Alcatel-Lucent Enterprise APAC – 2015 Best Partner of the Year (Cloud)
NetApp Partner Award – 2015 NetApp Outstanding Cloud Initiative
NetApp - 2015 Innovation Award (Pioneer Category)
ARN ICT Industry Award – 2015 Best Telecommunications Initiative
ARN ICT Industry Award - 2014 Telecommunications Reseller of the Year
Inaugural 2007 ARN IT Awards - Corporate Reseller of the Year
Certified and accredited I.T. solutions provider. You can count on it.
Nexon Asia Pacific is a certified, trusted partner and authorised to sell into local and state governments.
Certifications
---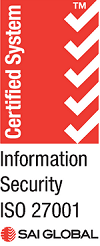 ---
ISO/IEC 27001:2013 – Provision of Information and Communication Technology (ICT) Solutions and Support Services
ISO 9001:2015 – Quality Management Systems
Government contracts and accreditations
---
---
SCM 0020 – NSW ICT Services Scheme
ICT 3187C SOA – Queensland Health
ICT SS SS1303 – Queensland Government
BUS248-0415 B – ICT Specialist Consultancy Services, QLD
BUS248-0415 D – ICT Managed Services, QLD
eServices – VIC ICT Professional Services
---
To find out how Nexon can help your organisation become a dynamic business, contact us today.
Contact us